The massively popular British singer visited Dunedin as part of his '÷' tour over Easter weekend.
|
4/17/2018
Dunedin was swept up in Ed mania over Easter weekend! The massively popular Ed Sheeran visited Dunedin and performed three sell-out shows in the stadium. It seemed like the whole town was overcome with ed-citement over the long weekend. Here are our highlights:
The Mural - go big or go home! In celebration, Dunedin commissioned a colourful mural to add to Dunedin's ever-growing array of street art, which you too can visit and post your own #muralselfie. If you'd like to check out our post on the street art trail, visit our blog post here:

http://www.blackheadcottage.co.nz/News/Dunedin_Street_Art_Trail

The Octagon - the bustling heart of Dunedin, the Octagon, looked stunning thanks to lanterns, bean bags, fairy lights, live music, an interactive mural, and food stalls for hungry concert-goers! Local grannies were even enlisted to yarn-bomb trees, benches and bollards. The Octagon and lower Stuart street were made pedestrian only for the entirety of the long weekend.
Ed-uke-ate - 1100 Primary and Intermediate school children gathered on Thursday lunchtime in the Octagon to perform some of Ed's greatest hits, on the humble ukulele. Unfortunately the man himself could not make an appearance due to security precautions, but the event had a great turn out, with many coming to see the kids perform.
The Airport! - Even Dunedin Airport got involved in the fun - temporarily painting the 'ED' part of their 'DUNEDIN' sign blue to welcome the British singer. It was even featured on Ed's insta story - along with a pic of his mural, captioned, '#muralselfie'.​​​​​​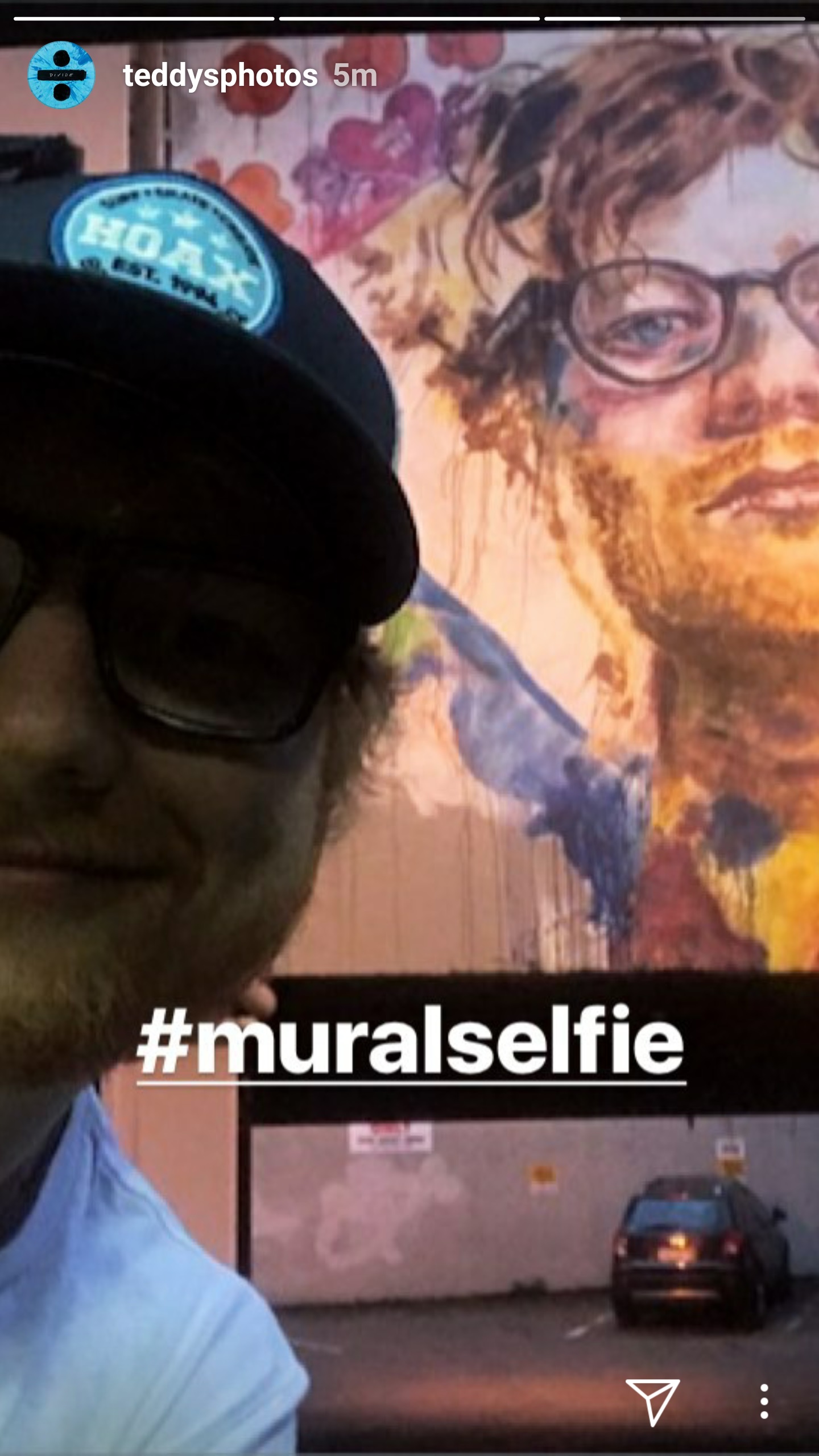 It was a pleasure hosting you, Ed, and we hope you visit Dunedin sometime again soon!